Nintendo is getting into the Halloween spirit with the release of Luigi's Mansion 3, the next installment in the beloved series featuring Mario's little brother taking part in ghost-busting action.
  Luigi's Mansion 3 is the next major Nintendo Switch exclusive, and, before we get into the Pokémon Sword and Shield season, fans will likely want to take this title out for a spin.
  If you're looking to download and play Luigi's Mansion 3 as soon as possible, here's all the information you need.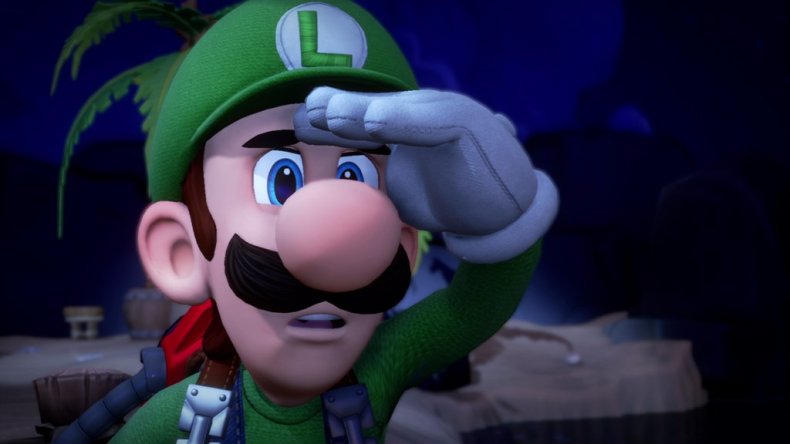 Nintendo
  WHAT TIME CAN YOU DOWNLOAD LUIGI'S MANSION 3
  Predicting when Nintendo Switch titles become available in the eShop is always tricky, but Triple-A games like Luigi's Mansion 3 are usually available at 12:01 a.m. local time in the region of your eShop.
  Some users claim they are able to play at 11 p.m. when the title is pre-loaded. Whatever the case may be, gamers will need to wait until late Thursday or overnight Friday to download the game.
  There were some users who claimed Link's Awakening wasn't available at midnight on release date, but we'll continue to update this section as we learn more.
  HOW TO DOWNLOAD LUIGI'S MANSION 3
  To download Luigi's Mansion 3, players simply have to enter the Nintendo eShop with a strong internet connection. Usually new titles are featured on the front page, but players can manually search the title as well.
  The game is available to pre-download now, so you can purchase and get your Switch ready for when it's unlocked. The Luigi's Mansion 3 download size is 6.36GB.
  WHAT REVIEWS ARE SAYING
  Fans who waited years for another installment of Luigi's Mansion will be happy with the early reviews from prominent outlets. The title is currently sitting at 86 on Metacritic.
  IGN gave Luigi's Mansion 3 a score of 8.3 saying, "Luigi's Mansion 3 is so much fun, so charming, and so smartly designed that, moving forward, I really hope we get more than three of these games every 20 years."
  Forbes gave Luigi's Mansion 3 a 9/10 score saying, "When the puzzles turn challenging this game sings, but when the combat turns challenging you often feel you're fighting the controls more than anything else.
  But I rarely found those problems overwhelming, even if they do disqualify this from a perfect score."
  Luigi's Mansion 3 releases October 31 on Nintendo Switch.
  Are you excited for Luigi's Mansion 3? Let us know in the comments section.
Tag:
luigi's mansion 3 release date